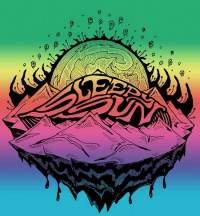 Sleepy Sun | White Hills | Dirty Ghosts | Whom Do You Work For? | DJ 9ris 9ris
New Orleans, LA
Time: 9:00pm Day: Thursday Ages: 18+ Ages Price: $8
This Event Has Ended
Sleepy Sun
(San Francisco, CA)
Sleepy Sun is a California band from many Californias. They hail from the rolling oak and sage hills of Sierra Gold Country, The San Francisco Peninsula, where Kesey raged and the Dead were once Warlocks, and the forever-sunshine climes of the Southland. They came together—young and garage strutting in the coastal Northern California crucible of Santa Cruz. And there they birthed the Sleepy sound—dead blues shaken alive, razor sharp and ramblin', soul, sonic science and dead-on pop surgery. Wooden, earthy, stratospheric, and swinging…California music of beautiful contrasts for conflicted times.

White Hills
(NYC)
With just the right blend of psychedelia and hypnotic grooves, WHITE HILLS weaves in and out of anthemic chants, deep space bleeps and other worldly madness for a mix that proves to be intoxicating. Since the release of the band's debut CD, listeners have been praising their originality and unique brand of heavy space rock.

Dirty Ghosts
(San Francisco, CA)
Dirty Ghosts are a band from San Francisco that formed in 2009. Guitarist and singer Allyson Baker and bassist Carson Binks have been making music together for years and joined up with Aesop Rock on the beat machines to make the formation complete.

Whom Do You Work For?
(New Orleans, LA)
NOLA noise pop

DJ 9ris 9ris spins all night long.